Latest offers
Why choose a LIVE! Event?
Leading industry professional speakers
Ideal for exam preparation
Industry advice on future career opportunities
Linking the curriculum with the real world
Build confidence & experience
Student workbook
Certificate of attendance
Fun at Disneyland® Paris
LIVE! Student Events
Inspire their future career with an immersive student event. View our full range here
Psychology LIVE! Student Event at Disneyland® Paris
Show your students psychology in action at our Psychology LIVE! Conference on Monday 9th March 2020. This immersive event will allow your students to grasp the fundamentals of human behaviours in action whilst providing relevant examples and case studies for exams.
Our expert speakers, who are specialist in their field, will present the most current issues with presentations linked to key topics covered in the AQA, OCR and Edexcel A-Level curriculum. Throughout the course of the weekend your learners will cover the fundamentals of the Psychology curriculum at KS5, perfectly complementing classroom learning.
Meeting your learning objectives - Psychology LIVE! is designed to meet course aims by encouraging and developing an enthusiasm for studying psychology as well as inspiration for how to progress further in the subject. Learn more about our full range of LIVE! events here.
Return travel by executive coach
2 nights' B&B accommodation
1 day Hopper Park ticket
Entrance to the Pyschology Live! student event
Curriculum-linked workbook for students
Group Leader's conference pack
Extensive group travel insurance
Services of the Events Team in Disneyland® Paris throughout your stay
1:10 free place ratio based on teachers sharing twin rooms
Price shown is based on 40 paying passengers departing from selected departure points.
---
Event overview
Expert speaker presentations - a chance to understand how psychology is applied in the real world; the contribution of psychology to individual, social and cultural diversity, and ultimately to a successful society, providing useful and interesting case studies and examples.
Q&A session - interactive question and answer sessions with industry practitioners where students will learn about careers associated with the subject.
Team park challenges - encourage students to take a step back and look at the resort from a scientific perspective. Students are given simple experiments to complete which allow them to develop arguments and draw conclusions about how psychological principles/theories are applied across the resort in order to stimulate specific behaviours and responses.
The Events Team in Disneyland® Paris will provide support throughout your stay, they'll:
Meet you on arrival & assist with hotel check-in
Be on-hand & provide assistance throughout the event
Host a teacher meet & greet with coffee & pastries
Register your students at the conference & take questions
Assist with check-out & departure
---
Previous speakers include:
Michelle Fletcher, Clinical Psychologist
Michelle has twelve years of experience working in forensic and clinical settings including; Senior Manager of Psychology and Interventions at HMP & YOI Doncaster, Chartered Psychologist at Stockton Hall Hospital, a medium secure unit and Head of Psychology in a maximum security prison in the Scottish Prison Service.
She has extensive experience conducting group and individual treatment interventions with offenders, focusing on the following treatment needs; management of aggression and anger, substance misuse, problem solving skills, assertiveness training, depression and low self-esteem, social skills training, post-traumatic stress, relapse prevention and anxiety management.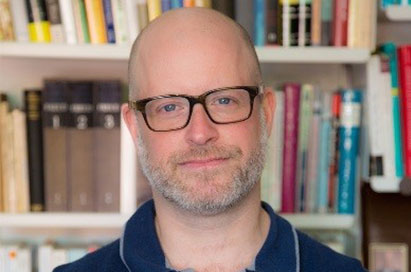 Aaron Balick, Psychotherapist
Aaron Balick, PhD, is a psychotherapist, cultural theorist, media consultant, and author of The Psychodynamics of Social Networking: connected-up instantaneous culture and the self. Taking his experience as a clinical psychotherapist out of the consulting room and into areas of media, culture and technology, Aaron offers a real insight into how contemporary culture is affecting both adults and children's mental health.
Aaron has made it his mission to ensure that the amazing insights from psychology are shared as widely and responsibly as possible. For more than a decade he has been an active communicator who takes psychological findings from the clinic and the university and transforms them into useful concepts that can be applied to individuals, organisations and culture.
By breaking down the nature of basic human motivation and showing how technologies engage with them, systems can be creatively designed to better meet the needs of their users. By applying the theories from dynamic psychology to these technologies, Aaron enables organisations and individuals to develop systems that better map to natural human psychology to allow more natural and productive online environments.
Aaron has been an 'agony uncle' for many years for both CBBC and BBC Radio 1. Aaron also authored the children's self-help book Keep Your Cool: how to deal with life's worries and stress which is widely used in schools as well as by parents around the world.
Aaron is director of Stillpoint spaces UK, the London arm of an international organisation devoted to sharing ideas from depth psychology as broadly as possible. Stillpoint Spaces International engages in investigating how technology can be used to build communities, and does this by encouraging both on and offline events across the world.
As a keynote speaker, Aaron delves into areas of psychology helping audiences to understand how it relates to content, social media, and everyday life.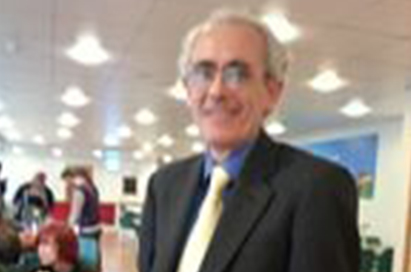 John Clifford, Centre for Clinical Hypnosis
John Clifford is a Hypnotherapist and Owner of the Centre of Clinical Hypnosis. John specializes in phobias and is the Hypnotherapist for London Zoo's Friendly Spider Programme which has been running since 1993 and has helped thousands of people face and overcome their fears!
---
Package options & sample itineraries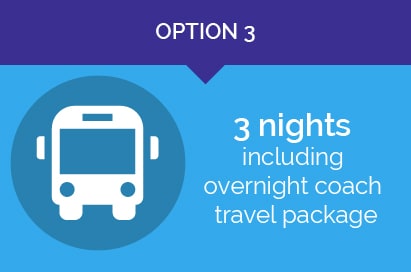 3 night overnight coach package - includes 2 day park ticket
Saturday: Late evening departure. Night time channel crossing
Sunday: Morning arrival at Disneyland® Paris. Day free to use your Disneyland® Pass. Overnight at Disneyland® Paris
Monday: LIVE! Conference, free time in park. Overnight at Disneyland® Paris.
Tuesday: Return coach travel.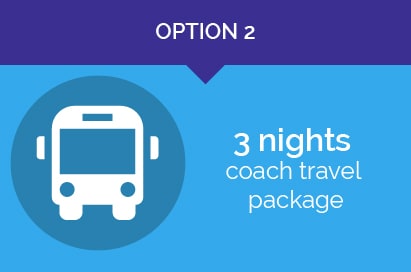 3 night coach package - includes 2 day park ticket
Sunday: Morning departure for Disneyland® Paris, overnight at Disneyland® Paris
Monday: LIVE! Conference, free time in park. Overnight at Disneyland® Paris
Tuesday: Day trip to Paris. Overnight at Disneyland® Paris
Wednesday: Morning free in the Park. Return coach travel.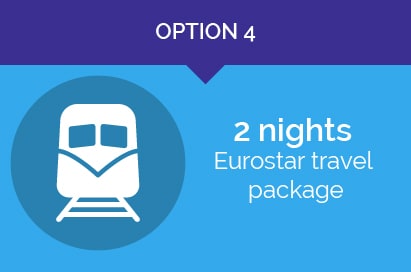 2 night Eurostar package - includes 2 day park ticket
Sunday: Afternoon departure from St Pancras International. Overnight at Disneyland® Paris.
Monday: LIVE! Conference, free time in Park. Overnight at Disneyland® Paris.
Tuesday: Free time to use your Disneyland® Pass. Early afternoon departure. Arrive back in London early evening.
---
Evening activites
Explore the parks: Disneyland® Park & Walt Disney Studios® Park

Shopping in the Disney Village®

Buffalo Bill's Wild West Show

Disney Illuminations Night Time Show

Gaumont Cinema

Evening meal experience at Planet Hollywood or Billy Bob's Country Western Saloon
---
Study themes
Psychopathology & Individual Differences
• Abnormality, including deviation from social norms, & the failure to function adequately
• The behavioural, emotional & cognitive characteristics of phobias, fear & depression
• The approaches used to explain & treat phobias, including hypnosis
Stress & Psychodynamics
• Sources of stress: life changes & daily hassles. Workplace stress, including the effects of workload & control
• How contemporary culture is affecting both adults & children's mental health
• Human psychology & technology
Forensics & Criminology
• Causes of criminal & anti-social behaviour
• Identification & treatment of offenders
• Custodial sentencing & reform
---
Study levels
Suitable for Key Stage 5 - meeting exam board specifications for AQA, OCR, EDEXCEL, WJEC and SQA.
---
Educational resources
In order to help you prepare for the Pyschology LIVE! Event, you will receive supplementary information about how each speaker will link to the curriculum as well as a list of desired outcomes. This can be used to follow up with your students when you return.
---
Expert's comment
I'm glad that the presentation was well received, and that students managed to learn something as well as gain a sense of what it's like working as a forensic psychologist.
Michelle Fletcher, Clinical Psychologist

---
Hotel Cheyenne
This Western-themed hotel is modern, pleasantly decorated and fairly spacious with a prairie style decor. Catering mainly for school groups visiting Disney offering a good standard of accommodation.
Located on the outskirts of Paris. The nearest train station is Gare de Marne-la-Vallée - Chessy station - 20 minute walking distance. Only a 15 minute walk from Disneyland® Paris or a regular free 5 minute shuttle bus service.
B&B Hotel Paris Disneyland
A very large hotel with 400 rooms, located in Marne La Vallée close to Paris Disneyland. It is a very modern, designer-style hotel with nicely-decorated and comfortable rooms.
Only a few minutes from Disneyland Paris, this large hotel is ideally situated for groups travelling to Disneyland, and is recommended by Disneyland Paris. A free shuttle stops in front of the hotel every 10-15 minutes to get to either the Disney® Parks or TGV / RER Chessy Marne La Vallée station, for Paris, operating from 6.00am until 11:50pm.