Latest offers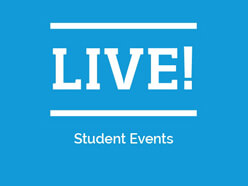 Why choose a LIVE! Event?
Leading industry professional speakers
Ideal for exam preparation
Industry advice on future career opportunities
Linking the curriculum with the real world
Build confidence & experience
Student workbook
Certificate of attendance
Fun at Disneyland® Paris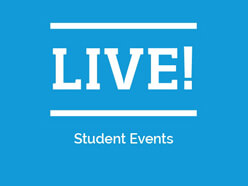 LIVE! Student Events
Inspire their future career with an immersive student event. View our full range here
Computing LIVE! Student Event at Disneyland® Paris
Inspire their future career at our Computing LIVE! Conference on Monday 2nd March 2020. Bring computer science to life for your students and fire their future career ambitions by showing them the many different paths a career in computing could take at our Computing LIVE! conference - all whilst enjoying the magic of Disneyland® Paris!
Experts from high profile organisations will provide relevant examples and exam case studies to ignite your students' aspirations whilst perfectly complementing the computer science curriculum at KS5. Students can also put their own questions to the experts during a Q&A session.
Meeting your learning objectives - Computing LIVE! is designed to meet course aims by encouraging and developing an enthusiasm for studying computing, encouraging students to think creatively and innovatively whilst understanding the impact and risks of digital technology on the world around them. Learn more about our full range of LIVE! events here.
Return travel by executive coach
2 nights' B&B accommodation
1 day Hopper Park ticket
Entrance to the Computing Live! student event
Curriculum-linked workbook for students
Group Leader's conference pack
Extensive group travel insurance
Services of the Events Team in Disneyland® Paris throughout your stay
1:10 free place ratio based on teachers sharing twin rooms
Price shown is based on 40 paying passengers departing from selected departure points.
---
Event overview
Expert speaker presentations - through real life experiences our speakers will give students the chance to hear how mathematics can be used to develop models of real situations and learn that they can be more or less effective depending on the assumptions that have been made.
Q&A session - interactive question and answer sessions will develop their knowledge and understanding of mathematical methods and concepts.
Team park challenges - enable students to select and apply mathematical techniques to solve problems and interpret mathematical information to reach conclusions within a unique learning environment.
The Events Team in Disneyland® Paris will provide support throughout your stay, they'll:
Meet you on arrival & assist with hotel check-in
Be on-hand & provide assistance throughout the event
Host a teacher meet & greet with coffee & pastries
Register your students at the conference & take questions
Assist with check-out & departure
---
Confirmed speakers: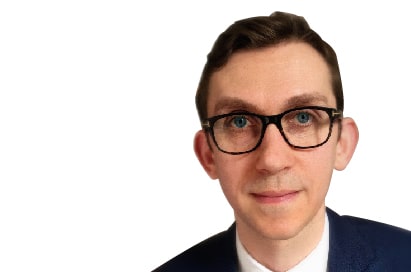 Tom Nelson, The Walt Disney Company
As Digital Commerce Manager for Disney Destinations, Tom is responsible for defining and executing digital strategy across e-commerce platforms. He was responsible for the design, development and ongoing maintenance of the Walt Disney World e-commerce website. Online business saw a quantifiable improvement post-launch, with a significant increase in booking conversion rates and visitor time-on-site. He hand coded the HTML5, CSS and jQuery based user interface, and the VB and SQL back-end, seamlessly integrating third-party technology for flights, accommodation and payment solutions.
With over 10 years' experience at digital agencies, Tom has delivered award-winning websites for a range of global brands, putting the customer at the heart of the experience. In 2015, Tom was recognised by Google, winning their award for inspirational digital marketers.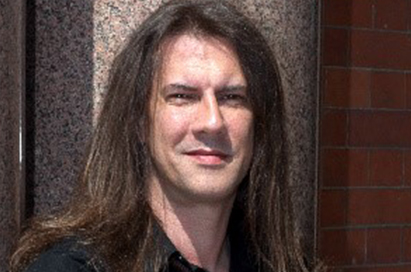 Rik Ferguson, Cyber Security Expert
Rik Ferguson is the Director of Security Research & Communications at Trend Micro, he is a leading expert in information security. One of the leading figures in online threats and the underground economy.
A Special Advisor to Europol EC3, a project leader with the International Cyber Security Prevention Alliance (ICSPA), and Vice Chair of the Centre for Strategic Cyberspace & Security Science. Rik was inducted into the Infosecurity Hall of Fame. A leading figure in the impact of security on consumers in the enterprise, Rik's vast work history makes him appropriate to educate and enlighten an audience in online security.
Rik addresses the challenges emerging technology and online crime poses to the average user and to high security firms. A frequent presenter at global industry events such as the Mobile World Congress, Virus Bulletin, RUSI and the e-Crime Congress, Rik is well-versed in presenting to a large audience.
Frequently interviewed by the BBC, CNN, CNBC, Channel 4, Sky News and Al-Jazeera English and is quoted by national newspapers and trade publications throughout the world, Rik's work gathers a high profile across the globe.
Rik writes the Countermeasures blog and is the lead spokesperson for Trend Micro, he also writes regular columns for CIO, ZDNet, T3 and several other European publications. In this position, Rik is actively engaged in research into online threats and the underground economy.
He also researches the wider implications of new developments in the Information Technology arena and their impact on security both for consumers and in the enterprise, making vital safety information accessible to a wider audience.
Prior to assuming his role at Trend Micro, he served as Security Infrastructure Specialist at EDS where he led the security design work for government projects related to justice and law enforcement and as Senior Product Engineer at McAfee focused on network security, intrusion prevention, encryption and content filtering.
Rik Ferguson holds a Bachelor of Arts degree from the University of Wales and is a Certified Ethical Hacker and CISSP-ISSAP in good standing.
---
Package options & sample itineraries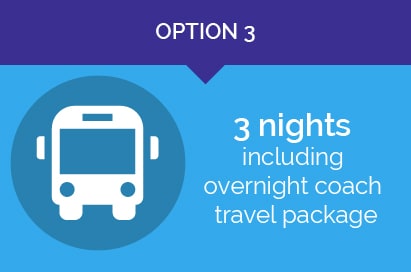 3 night overnight coach package - includes 2 day park ticket
Saturday: Late evening departure. Night time channel crossing
Sunday: Morning arrival at Disneyland® Paris. Day free to use your Disneyland® Pass. Overnight at Disneyland® Paris
Monday: LIVE! Conference, free time in park. Overnight at Disneyland® Paris.
Tuesday: Return coach travel.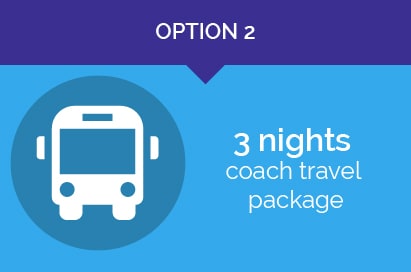 3 night coach package - includes 2 day park ticket
Sunday: Morning departure for Disneyland® Paris, overnight at Disneyland® Paris
Monday: LIVE! Conference, free time in park. Overnight at Disneyland® Paris
Tuesday: Day trip to Paris. Overnight at Disneyland® Paris
Wednesday: Morning free in the Park. Return coach travel.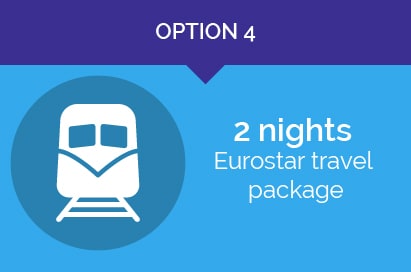 2 night Eurostar package - includes 2 day park ticket
Sunday: Afternoon departure from St Pancras International. Overnight at Disneyland® Paris.
Monday: LIVE! Conference, free time in Park. Overnight at Disneyland® Paris.
Tuesday: Free time to use your Disneyland® Pass. Early afternoon departure. Arrive back in London early evening.
---
Evening activites
Explore the parks: Disneyland® Park & Walt Disney Studios® Park

Shopping in the Disney Village®

Buffalo Bill's Wild West Show

Disney Illuminations Night Time Show

Gaumont Cinema

Evening meal experience at Planet Hollywood or Billy Bob's Country Western Saloon
---
Study themes
Programming & Coding
• Concepts of coding & how they are implemented in the real world
• Algorithms & data representation
• Using computational thinking to solve a wide variety of problems
Cyber Security
• Network security principals, protocols & standards
• Encryption & ciphers
• Security breaches & cyber-attacks, legal & ethical implications
ECommerce
• Impact of Ecommerce on a business
• Technologies used in setting up a secure ecommerce site
• Impact of new & emerging technologies on the design of software applications
---
Study levels
Suitable for Key Stage 5, meeting exam board specifications for AQA, OCR, EDEXCEL, WJEC and SQA.
---
Educational resources
In order to help you prepare for the Computing LIVE! Event, you will receive supplementary information about how each speaker will link to the curriculum as well as a list of desired outcomes. This can be used to follow up with your students when you return.
---
Hotel Cheyenne
This Western-themed hotel is modern, pleasantly decorated and fairly spacious with a prairie style decor. Catering mainly for school groups visiting Disney offering a good standard of accommodation.
Located on the outskirts of Paris. The nearest train station is Gare de Marne-la-Vallée - Chessy station - 20 minute walking distance. Only a 15 minute walk from Disneyland® Paris or a regular free 5 minute shuttle bus service.
B&B Hotel Paris Disneyland
A very large hotel with 400 rooms, located in Marne La Vallée close to Paris Disneyland. It is a very modern, designer-style hotel with nicely-decorated and comfortable rooms.
Only a few minutes from Disneyland Paris, this large hotel is ideally situated for groups travelling to Disneyland, and is recommended by Disneyland Paris. A free shuttle stops in front of the hotel every 10-15 minutes to get to either the Disney® Parks or TGV / RER Chessy Marne La Vallée station, for Paris, operating from 6.00am until 11:50pm.