Latest offers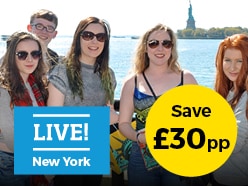 LIVE! New York - save £30pp!
Book your place at LIVE! New York by the end of May & save £30pp on the price shown.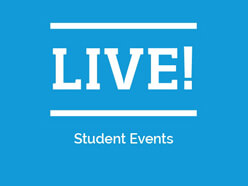 LIVE! Student Events
Inspire their future career with an immersive student event. View our full range here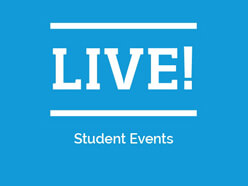 Why choose a LIVE! Event?
Leading industry professional speakers
Ideal for exam preparation
Industry advice on future career opportunities
Linking the curriculum with the real world
Build confidence & experience
Student workbook
Certificate of attendance
Experience NYC!
Business LIVE! Student Event New York
Inspire their future career in the city that never sleeps at our NEW Business LIVE! NYC conference in February 2020. Bring business studies to life for your students and fire their future career ambitions by showing them the many different paths a career in business could take at our Business LIVE! conference - all whilst enjoying the magic of the Big Apple!
New York has always had business and commerce at its very core. Home to Wall Street - the world's largest stock market - and the iconic NASDAQ building on Times Square, New York offers business students the chance to experience a dynamic city at the heart of the global economy.
Who is the event for?
Key Stage 5 students of Business Studies. The event is designed to complement studies across the AQA, OCR, Edexcel, WJEC and SAQ curriculums.
It is designed to meet course aims by encouraging and developing enthusiasm for studying business and provide quality case studies for exams.
A global hub of international business, New York, along with London and Tokyo, is one of the 3 'Command Centres' for the world economy and has a significant impact on every aspect of business – from banking, finance, world trade, new media, tourism and transportation.
Further details, including confirmed speakers, coming soon!
Following the success of our LIVE! conference events in Europe, we anticipate that our New York event will be popular with school groups.
Don't miss out – pre-register your interest today!
Speakers & activities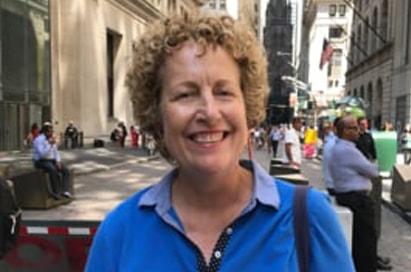 Annaline Dinklemann, Wall Street Walks
Annaline is the owner and founder of Wall Street Walks - the first guided walking tour company in New York City to focus exclusively on the stock market and financial history. Annaline previously worked at Morgan Stanley where she helped implement the regulatory requirements of investor protection and legislation for money laundering prevention.
Bringing her experience of Wall Street to our stage, during this immersive event, Annaline will provide your students with key insights into what it takes to work on Wall Street - the most famous financial district in the world.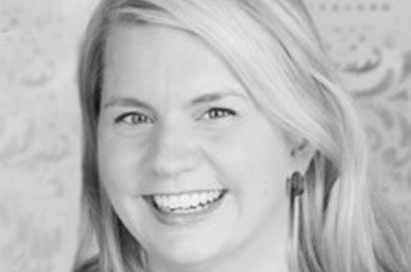 Katie has more than 15 years' experience in travel trade business management and is currently Director of Sales at Top of the Rock and Rockefeller Center.
In 2018, New York City welcomed record-breaking numbers of visitors 65.2 million, 13.5 of which were from overseas. During the event, Katie will provide an insight into the strategies and marketing effort required for a major tourist attraction to get a slice of this tourist market in a city with such iconic and famous landmarks and attractions.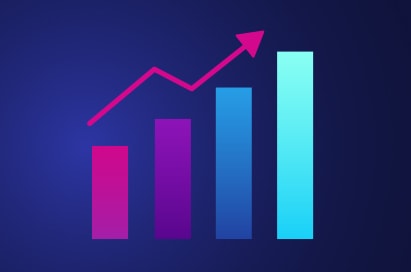 Students will take part in an interactive trading game, led by a former Wall Street professional. This fun game will introduce students to the basics of stock market trading. Who will win big and who will go bust!
---
Study themes
Marketing Performance & Strategies
• Understanding markets, segmentation, targeting, mass marketing
• Branding – building & protecting
• Marketing mix – the value of digital & e-commerce
Business Strategy, Decision making & Direction
• Problems & challenges when growing a business
• Influences on business decisions, technology, ethical & environmental issues, corporate & social responsibility
• Difficulties in forecasting future trends
Business Operations – Customer Service
• Identifying & understanding customer needs
• Methods & benefits of good customer service
• Changes in customer service from technology advances
---
Study levels
Suitable for Key Stage 5 - meeting exam board specifications for AQA, OCR, EDEXCEL, WJEC and SQA.​
---
Educational resources
In order to help you prepare for the Business LIVE! Event, you will receive supplementary information about how each speaker will link to the curriculum as well as a list of desired outcomes. This can be used to follow up with your students when you return.
---